IT should work the way you want it to at
a price that fits your budget.
We get it: your IT should just work. Your technology should support your business's success, not hinder it. Whether you need more support for in-house IT staff, currently have a non-IT person managing technology, or are trying to handle IT on your own, we're here to help San Diego businesses run smoothly.
What Is the
Typical Cost?
This is a tough question because a "typical" business doesn't exist. Use this example to gauge what you should expect:
A small business with 20 employees can get monitoring, service, and support for desktops/laptops, phones, server, network, and WiFi for around $2,500/month. This includes unlimited service tickets Monday - Friday 7:00 am - 6:00 pm, with on-site assistance included as needed.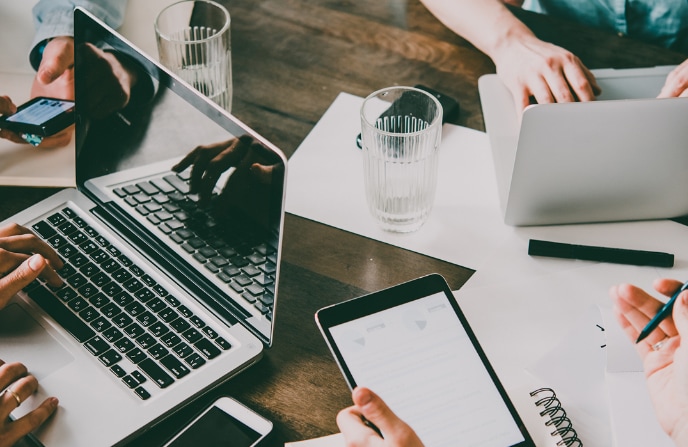 What's Included In
My Services?
When you work with Xceptional, you get to decide the level of support you need and what you receive. Here's the menu of services you can choose from:
Complete managed support,
both remote and on-site in the San Diego, CA region, to address every need

24x7 monitoring
to address network issues before any downtime, and access to live engineers for expert help
Performance tuning and WAN optimization
so your network functions as best as it can
Cloud integration and implementation
to modernize your operations and make your business more productive
Backup and disaster recovery
so your data stays intact in the event of downtime
Cyber security audits
and remediation so you know where vulnerabilities lie in your business
Capacity planning
to scale your technology with your growth, and solve problems before they arise
Learn How Much Your

Package Will Cost Today
With us on their side, our partners enjoy many different operational benefits. Depending on what you
decide to use us for, the benefits hit many areas of IT pain:
Get an easier move to the cloud thanks to expert guidance
Say goodbye to slow internet and nail down the right solution that gives you the speeds you need
Enjoy peace of mind knowing professionals are handling your cyber security challenges
Avoid the catastrophic costs of downtime because your network and systems stay online
Learn How Much Your Package
Will Cost Today
With Xceptional managed IT services, you'll get all your IT needs met with all the on-site support you require, at a price that gives you real value. Get in touch with us today to get a customized quote and begin the process.